Conscious Capitalism Portland Chapter – Elevate Business 2018
February 21, 2018 @ 8:00 am

-

7:00 pm

$100 – $185
EXPLORE AND LEARN – Get a "deep dive" into Conscious Capitalism and its principles from one of its founders. Learn how the Portland business community represents these values and see compelling evidence that supports this approach to doing business.
BUILD COMMUNITY – Connect with a variety of local companies, business partners, and professionals who know that business can be a force for good in the world.
INSPIRE, INVOLVE, AND EMPOWER – Ignite your passion for positive business and decide what you need to do next to apply these principles in your own business or team.
Conference planning is underway!
Highlights include:
International thought leader/keynote speaker and co-founder of Conscious Capitalism, Raj Sisodia. Raj is the author of numerous conscious business titles including Conscious Capitalism and Firms of Endearment. He is FW Olin Distinguished Professor of Global Business at Babson College.
Portland business leader David Howitt, founder and CEO of The Meriwether Group, a private equity, business accelerator, and advisory firm committed to changing how human values are expressed in business. David and his wife created and built Oregon Chai, a beloved NW brand.
Keynote and Featured Speakers
[Stay tuned for updates…. ]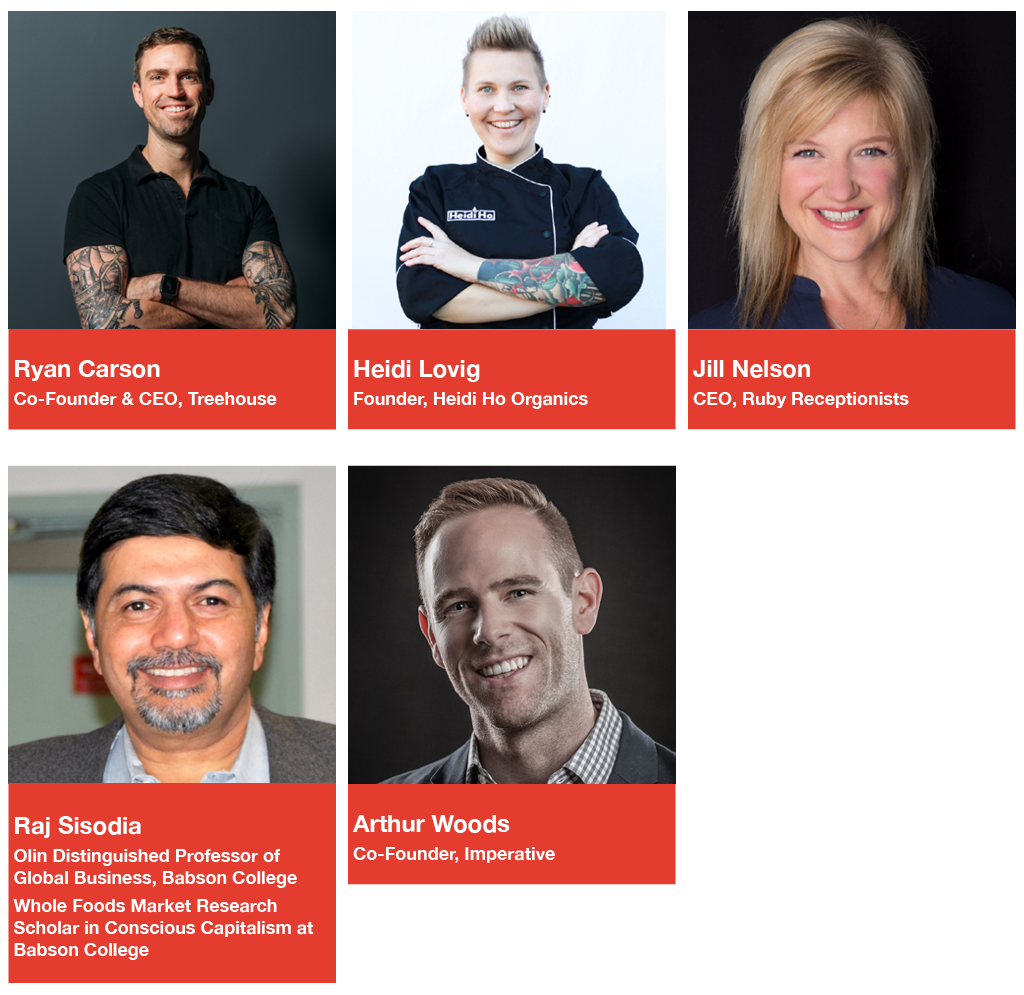 A tech panel hosted by Skip Newberry, President of the Tech Association of Oregon. We'll explore how technology is fast-tracking the conscious business movement.
CEOs, entrepreneurs, and changemakers from the Pacific NW who will share their stories and case studies.
Practical workshops to help you and your business start/move forward on your conscious business journey.
Opportunities to interact, connect, and share experiences with other purpose-driven professionals from the Portland business community.
Why Portland?
Portland is home to a number of iconic brands and celebrated companies that represent a higher purpose in business by supporting social enterprise, amazing cultures, stakeholder engagement, and conscious leadership. Companies such as Keen Shoes, Oregon Chai, Ruby Receptionists, Dave's Killer Bread, XPlane, The Meriwether Group, Salt & Straw, and many more represent positive business in our community. Numerous others are dedicated to sustainable practices, integrated social responsibility programs, and creating great workplaces for their employees. Together, we represent a community that strives to rise above the bottom line and elevate business to new levels of service to humanity.
About Conscious Capitalism Portland
Conscious Capitalism Portland is part of a global movement supporting forward-thinking leaders who want to reframe the way they do business; focusing on the higher purpose of their business, embracing the interests of all stakeholders, and bringing consciousness to leadership and business culture.
CCPortland serves the Portland metro area, Salem, NW Oregon, Vancouver, WA, Clark County, WA, and SW Washington. We help connect and inspire businesses, organizations, and individuals who share a commitment to elevate humanity through business. Learn more about our chapter at ConsciousCapitalismPortland.org.